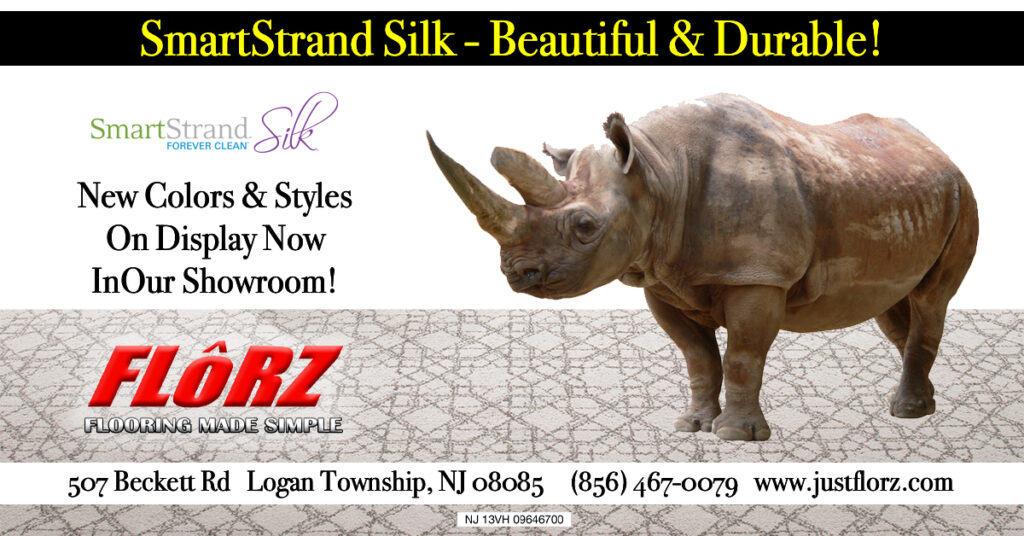 Mohawk SmartStrand Silk on Display Now!
Mohawk SmartStrand Silk is on display now in our showroom! It is the perfect blend of beauty and durability. In addition – it is tough enough to handle a Rhino! Read all about that below!
Astonishing Softness. Maximum Durability
SmartStrand Silk Forever Clean offers maximum softness that can only be achieved through maximum durability. To prove, once and for all, that our ultimate carpet is as strong as it is soft, we took SmartStrand Silk to the Birmingham Zoo to meet Max the Rhino. It's the SmartStrand Challenge—taken to the Max.
2 Carpets. 2 Weeks. 1 Rhino.
We installed both SmartStrand Silk and a competitive premium soft nylon in the zoo enclosure of Max the Rhino. After two weeks with a 5,400-pound rhinoceros, both carpets were covered with more than just mud.
Made to Last. Made for Max.
After a thorough professional cleaning, the nylon soft carpet showed signs of matting, crushing, and stains. Only the SmartStrand Silk carpet released stains and remained beautiful, once again proving that SmartStrand is the most durable, easiest to clean carpet on the planet.
Durability to the Max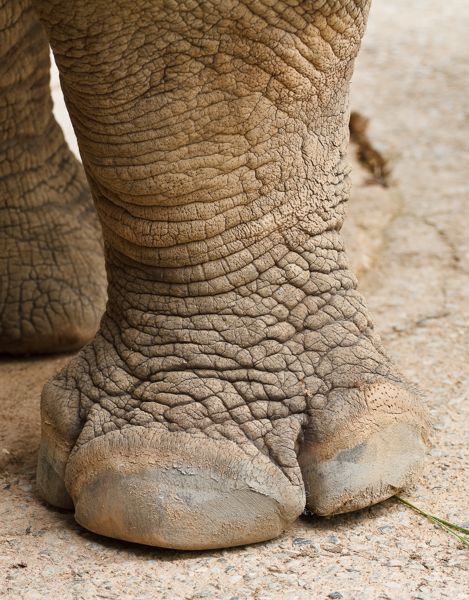 Stomps to the Max
Standing at 6 feet tall, 12 feet long, and weighing more than 5,400 pounds, Max the Rhino carries incredible weight and power in every step—or rather, stomp. For two weeks, Max lived the good life on SmartStrand Silk and a competitive premium soft nylon carpet, putting extreme wear on the carpet that would take a family of four an entire year to replicate.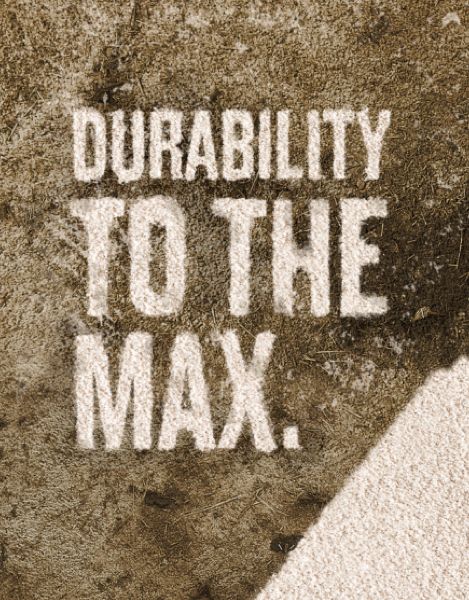 Mess to the Max
A rhinoceros of Max's size and stature spends about a third of each day just eating. Over the course of the two weeks spent on SmartStrand Silk and the competitive premium soft nylon, Max deposited roughly 60 gallons of liquid waste and 1,000 pounds of…the other stuff.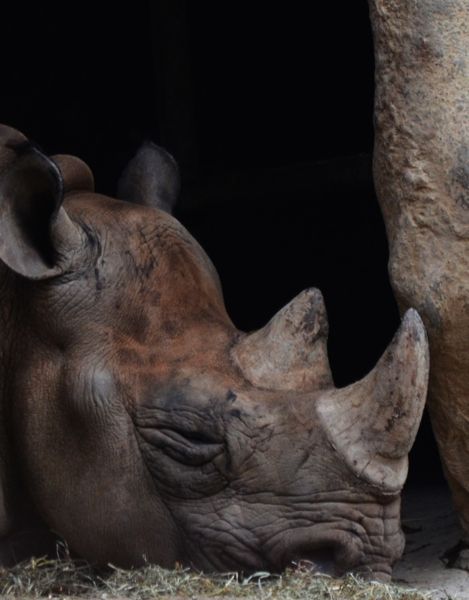 Snuggle to the Max
The softness of SmartStrand Silk is incredibly important, even for a 5,400-pound rhinoceros. Rhinos have a naturally thick hide, but their skin is sensitive and can be easily irritated. Max was naturally drawn to the silky softness of SmartStrand Silk.
And Florz offers MAX Service!
When it comes time for installation, we use OUR installers, who are experienced, insured and treat your home with the respect it deserves.  Our sales Representatives will walk you through the entire process and ensure your desires are heard and your needs are met!
We look forward to meeting you!