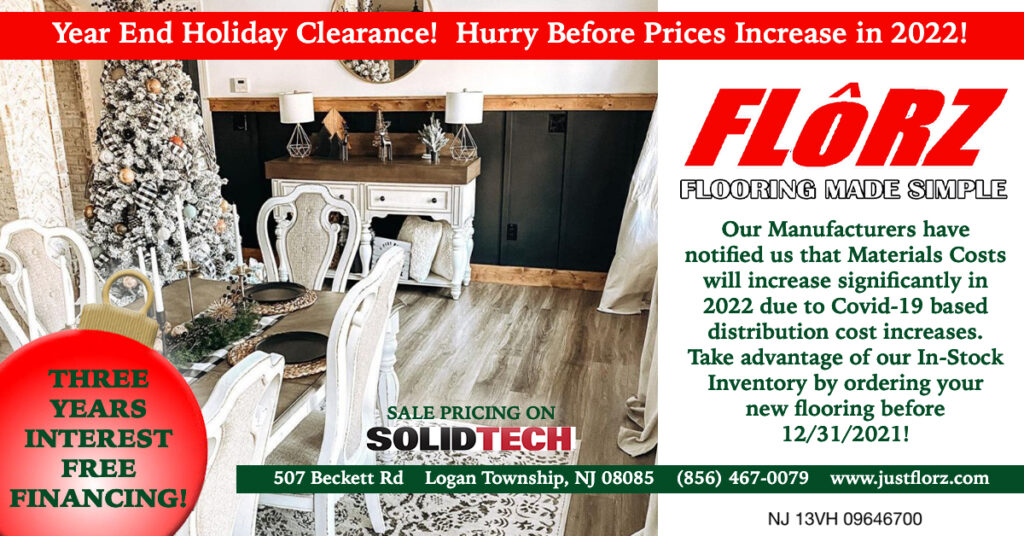 Give Yourself the Gift of Flooring Before Prices Increase!
Perhaps the Gift of Flooring is the best thing you will give yourself this year! Furthermore, this is THE time to do it! At Florz Flooring in Logan Township, NJ, we know times are tough. In an effort to keep your costs down, we have purchased a sizeable inventory supply. The most popular brands, materials and styles are in stock in our warehouse ready for immediate delivery. However, we have been notified by our Manufacturers that prices are going up in 2022. This is due not so much to materials cost, but rather due to distribution. Cost of shipping has quadrupled!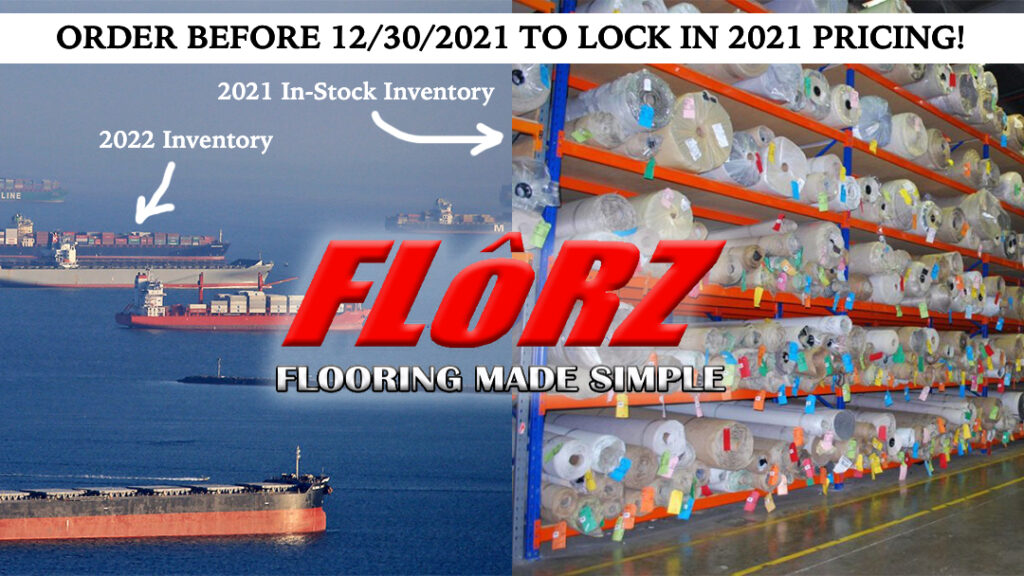 Apply for Financing NOW!
There IS Great news! You can give the gift of flooring to yourself and STILL enjoy Sale Pricing! Our in stock inventory of Mohawk SolidTech and SmartStrand flooring is on sale and ready for immediate delivery. But you MUST place your order before the end of 2021!
To limit your time in our showroom during this pandemic (and during Holiday Shopping Season) , you can follow the link below and apply to pre-qualify for 36 Months interest free financing!
The Best Installers!
When it comes time for installation, we use OUR installers, who are experienced, insured and treat your home with the respect it deserves. Our sales Representatives will walk you through the entire process and ensure your desires are heard and your needs are met!
We look forward to meeting you!
Visit us on FaceBook.
Check us out and follow us on Twitter
HAPPY HOLIDAYS FROM THE SWEENY FAMILY!