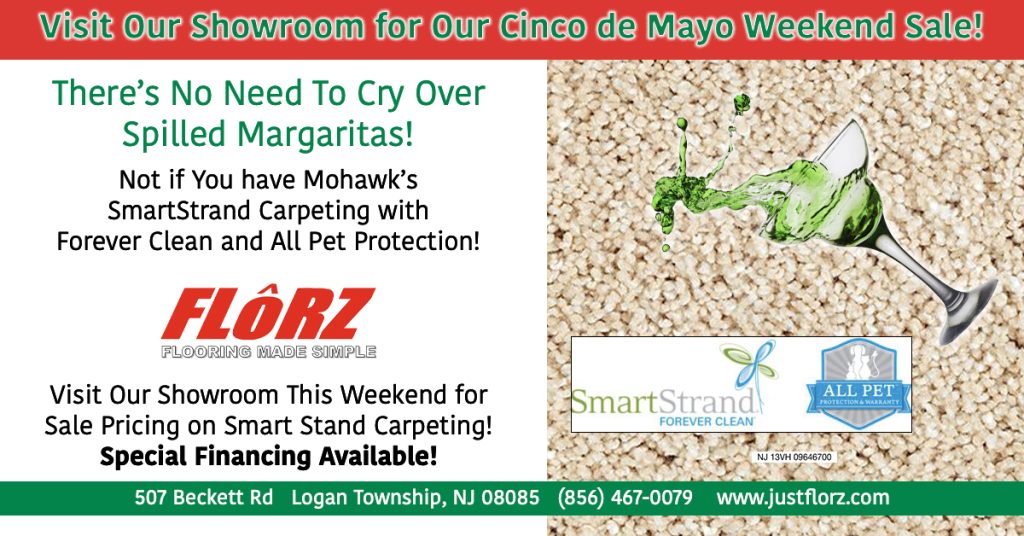 Our Cinco de Mayo Weekend Sale is ON!
Happy Cinco de Mayo Weekend, Everyone! Today's Cinco de Mayo word is "Tequila"! Use it in a sentence, you ask? OK! Here goes: Since we have Mohawk's SmartStrand Carpeting, I'm not going "Ta-Kill-Ya" for spilling a Margarita on the Carpet!!
SmartStrand with Forever Clean
Mohawk SmartStrand Silk is a premium carpet fiber that offers superior softness, long-lasting durability, and exceptional stain resistance. It is made from a combination of nylon, silk, and polyester that gives it a luxurious feel and an enhanced level of softness. This carpet is designed to provide superior performance in both high-traffic and low-traffic areas, making it ideal for residential and commercial spaces. The silk fiber is also designed to be more resilient to crushing, matting, and fading, so it retains its beautiful appearance for years to come. And you can get great pricing on in-stock inventory. Furthermore, you can choose from many colors and styles, which are ready for immediate delivery!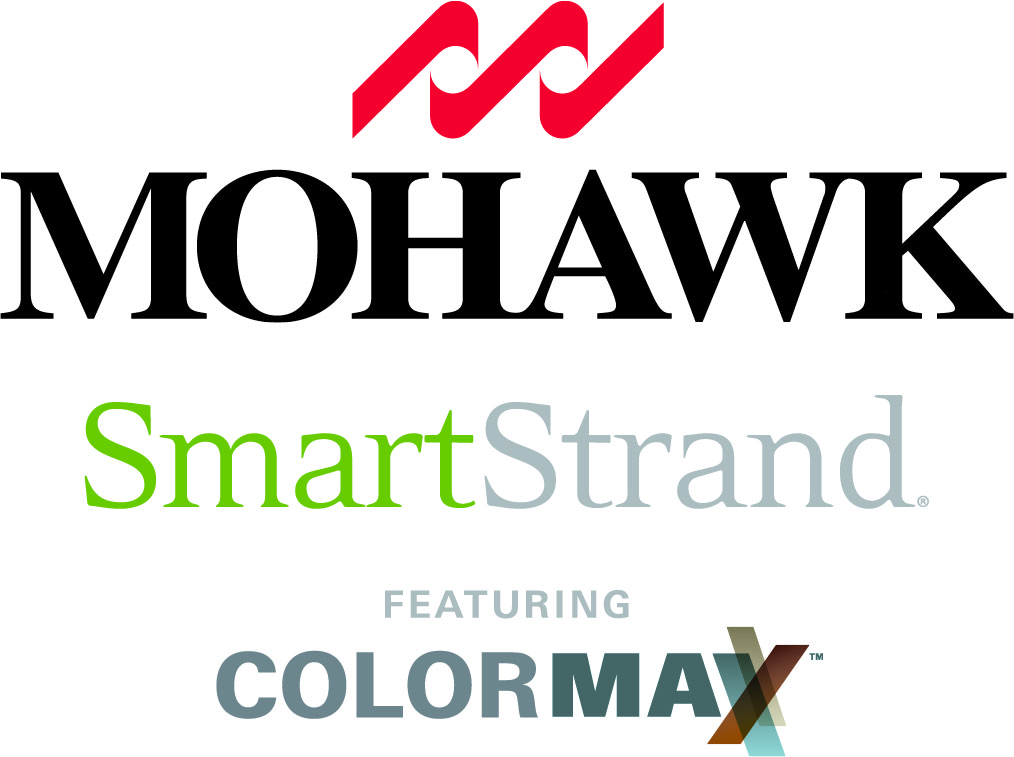 Special Financing Available
At Florz Flooring in Logan Township, NJ, we always offer special financing to qualified buyers! You can click on the Synchrony link below and get pre-approved for special financing before you visit our showroom! That way, your budget will be set and you will know exactly which products you can afford!
Visit Our Showroom
We would love to see you at our Showroom for our Cinco de Mayo Weekend Sales Event! ! You can check out the latest products available from Mohawk's SmartStrand! In addition, when it comes time for installation, we use OUR installers. They are experienced, insured and treat your home with the respect it deserves. Our sales Representatives walk you through the entire process and ensure your desires are heard and your needs are met!
We look forward to meeting you!