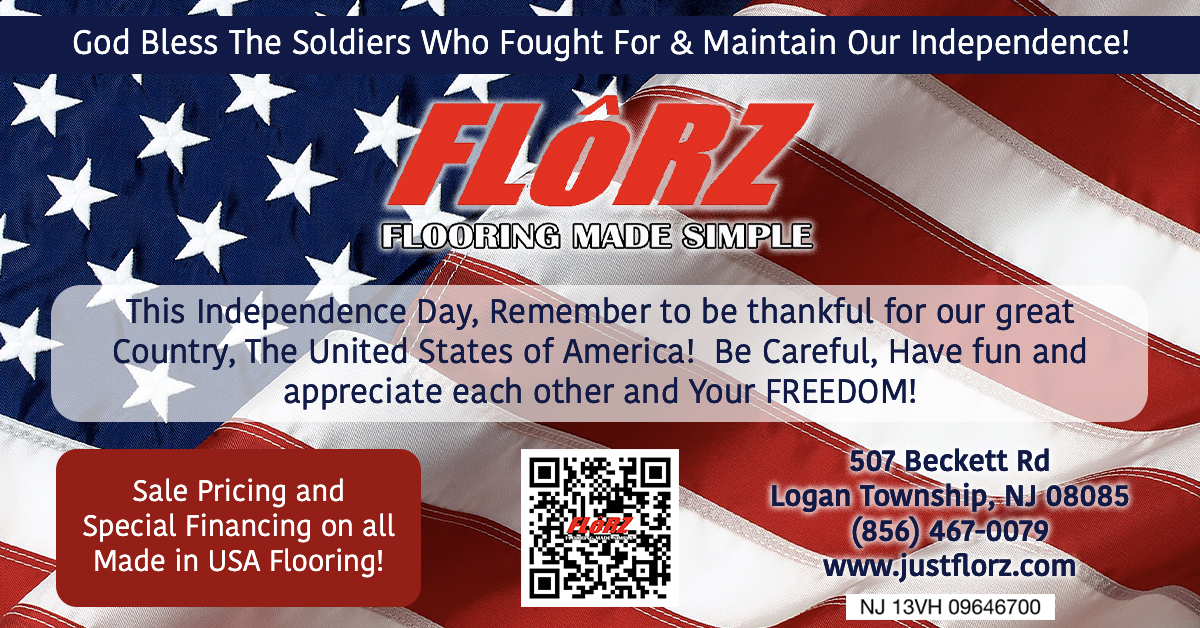 Our Independence Day Sales Event is ON!
Take advantage of our Independence Day Sales Event! At Florz, we are extremely thankful to be in America. The history of our great new nation is awesome! When you think about how our Founding Fathers sacrificed to escape tyranny you must be amazed.
A Brief History of Independence Day
Independence Day is a federal holiday in the United States commemorating the adoption of the Declaration of Independence on July 4, 1776, declaring independence from the Kingdom of Great Britain. It is commonly referred to as the Fourth of July or July Fourth.
The first observance of Independence Day occurred in 1777 when the Second Continental Congress held a vote of approval to the Declaration of Independence in Philadelphia. During that day, there was a celebratory firing of guns and the ringing of bells. The adoption of the Declaration of Independence was a significant event in American history and it has been celebrated ever since that day. Following the War of 1812, Independence Day became an annual national holiday. Congress designated July 4 as a legal holiday in 1870. In 1941, all states had made Independence Day a state holiday.
Independence Day is still celebrated in the United States today. Fireworks, parades, barbecues, picnics, concerts, and other festivities are often held on July 4. The national celebration of Independence Day is a symbol of national unity and a reminder of our nation's independence.
Holiday Hours for Our Independence Day Sales Event
Our Holiday Hours for our Independence Days Sales Event are as follows:
Friday 6/30 11am – 4pm
Saturday 7/1. 10am – 3pm
Sunday 7/2 through Tuesday 7/4 CLOSED
Wednesday 7/5 Back Open Under Regular Business Hours
Sale Pricing on Made in USA Flooring
At Florz we carry a huge inventory of Made in USA flooring! Mohawk is one of our most popular brands for flooring made in the United States. The SolidTech line is designed for durability, with a click installation and a limited lifetime warranty. And just look at some of the beautiful styles and colors! Support the American Worker and Our economy by choosing made in USA flooring!
Special Financing Available
At Florz Flooring in Logan Township, NJ, we always offer special financing to qualified buyers! You can click on the Synchrony link below and get pre-approved for special financing before you visit our showroom! That way, your budget will be set and you will know exactly which products you can afford!
Visit Our Showroom
We would love to see you at our Showroom! You can check out the latest products available from the top brands on the market. And for the largest selection of made in USA flooring! In addition, when it comes time for installation, we use OUR installers. They are experienced, insured and treat your home with the respect it deserves. Our sales Representatives walk you through the entire process and ensure your desires are heard and your needs are met!
We look forward to meeting you!