Company is Coming!  Make sure Your Floors are Looking Great!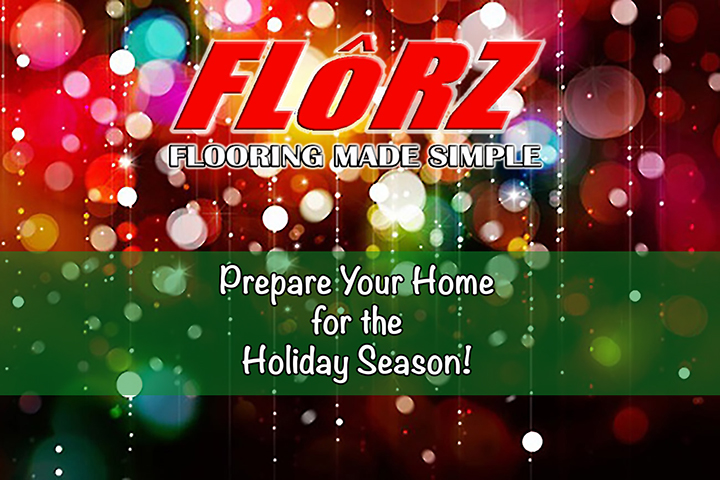 The Holiday Season is fast approaching!  Make sure your floors are up to the task of handling the additional foot traffic!  Having a lot of parties?  Quality Vinyl will help make cleanup a breeze!  Foot traffic, dirt, spills, pets are all part of the extra visitors who come over during the Holiday Season.  And should you choose the comfort of carpet, The All Pet products from Mohawk offer the ultimate in pet AND human protection.
Right now, Florz Flooring of Swedesboro, NJ is offering up to $1000.00 off All Pet carpeting or interest free financing for up to 36 months!  Also, take advantage of interest free financing on all of our services by calling us today at (856) 467-0079.  HURRY!  Offer expires on October 18, 2018!

Florz Flooring offers a wide selection of Hardwood, Vinyl, Carpet and Tile Flooring.  Come visit our showroom and speak with one of our consultants.  You will be glad you did.  We are THE Preferred Mohawk Dealer in this area and that is a distinction we are extremely proud of.  Our certified Mohawk Color Center ensures you select the best product, which will fit your needs, taste and budget.  Mohawk's SmartStrand technology is "Forever Clean" and our Customers rave about their carpets.
Our Hardwood Flooring is beautiful and timeless.  Our Technicians will ensure the installation is beautiful as well.  And our Ceramic, Natural Stone, Manufactured Stone  and Porcelain Tiling is a classic look and feel and lasts a very long time.  Whichever your need or wish, Florz Flooring will ensure you are thrilled with your choices and installation!
Stop by our showroom today and see and touch the quality of our flooring products!  Thanks!