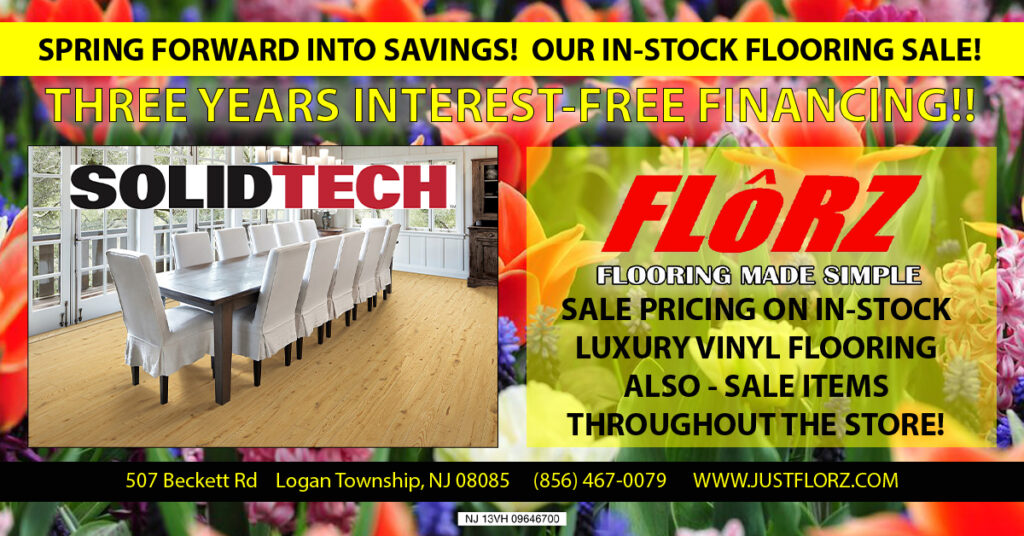 Our Spring SolidTech Sale is Happening Now!
MORE THAN WATERPROOF FLOORING
Our Spring SolidTech Sale is being offered now on In-Stock Items. SolidTech Luxury Vinyl Flooring combines the best of beauty and durability. Furthermore, it is perfect for Spring with muddy boots and cleats on your floors! Now available in new wood and stone collections across multiple pricing tiers, Mohawk's most beautiful, durable luxury vinyl is available at multiple price points. With Mohawk's proprietary spill and stain guard that prevents stains and makes floors easy to clean, a variety of domestically produced styles, and collections featuring our easy click installation, SolidTech is the easy choice for customers looking for durable wood- and stone-look flooring.
Stain and Soil Protection & Ease of Installation
Featuring EasyClean protection for simple cleanup and stain prevention. Choose from a variety of styles that feature click, peel-and-stick, or glue-down installation methods.

Designed for any room, any climate, SolidTech from Mohawk offers unmatched durability
with a range of stylish hardwood and tile visuals in multiple sizes and widths for maximum
design flexibility. 100% waterproof, stain and scratch resistant, and backed by Mohawk's All
Pet protection that covers all pets, all accidents, all the time, your kids and pets are no match
for SolidTech.
And with Uniclic Multifit, a proprietary locking system, and a no gap guarantee,
SolidTech makes installation fast and easy. And now, Mohawk's Performance Accessories
brand makes it easy to find everything you need for the perfect finish, including moldings,
trims, and stair accessories made to match your SolidTech flooring.
Three Years Interest-Free Financing!
During Our Spring SolidTech Sale, Florz Flooring in Logan Township, NJ is offering three years interest free financing to qualified buyers. You can click the link below to pre-qualify for financing and then visit our showroom. In addition, we are offering this financing on our off-sale items as well!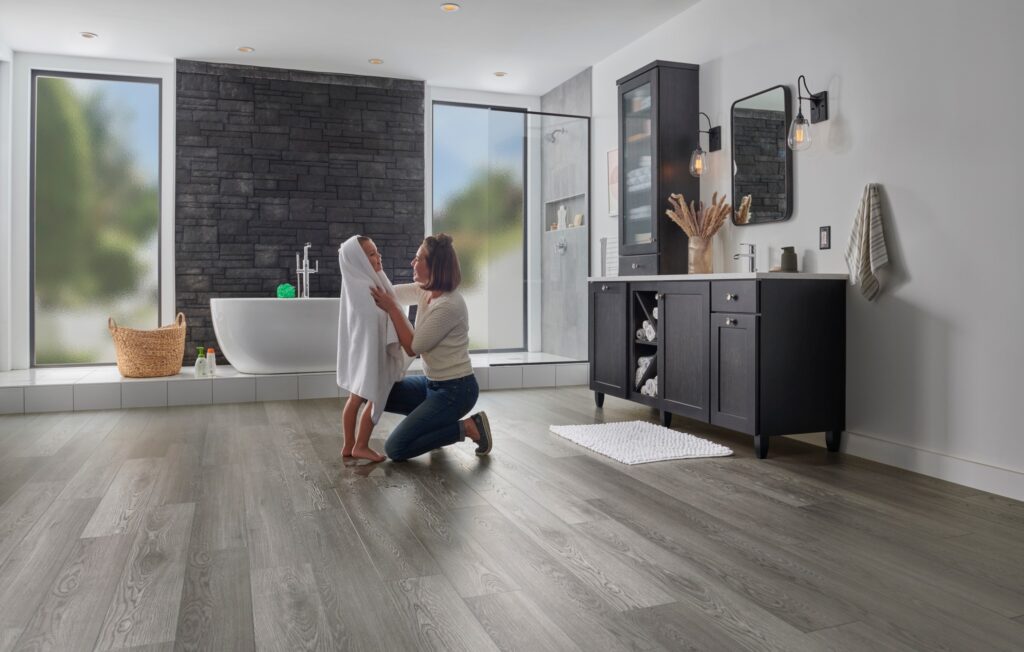 And when it comes time for installation, we use OUR installers, who are experienced, insured and treat your home with the respect it deserves. Our sales Representatives will walk you through the entire process and ensure your desires are heard and your needs are met!
We look forward to meeting you!