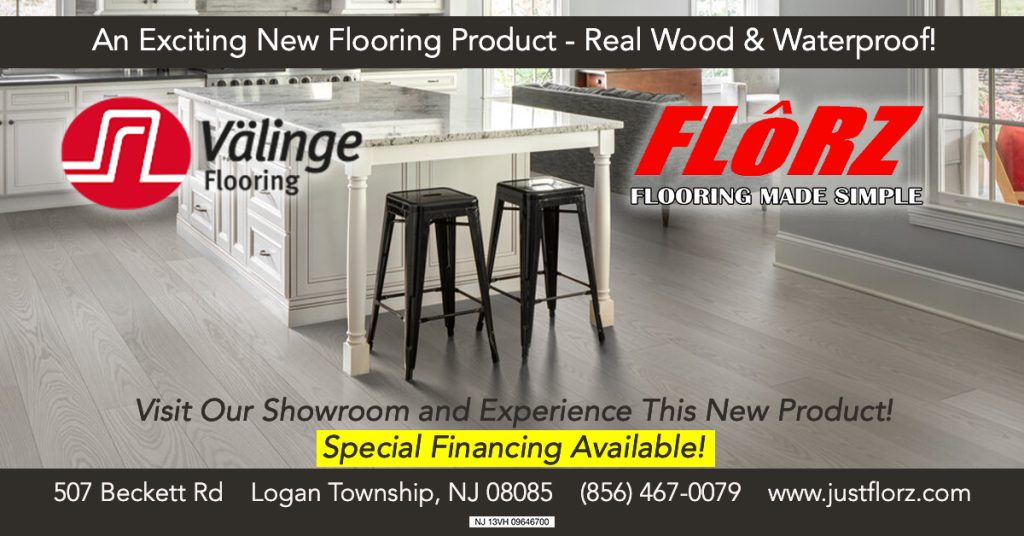 Introducing Välinge Floors!
Välinge Floors are Real wood but stronger! A real wood floor with great design, durability and
waterproof characteristics. Built for a worry-free life. Välinge Floors' Hardened Wood Flooring has the unmistakable feel and luxury of a real wood floor combined with next-level durability.
At Florz Flooring in Logan Township, NJ, we couldn't be happier to introduce Välinge's new hardened wood floor collection featuring 11 unique designs for you to explore and available right up to luxurious XXL formats. Their entire range features the incredible patented Woodura® surface technology and 5G® Dry™ fold down system, making their real wood floors much stronger than traditional hardwood floors. Furthermore they are waterproof!

Bigger Sizes, Sustainable & Waterproof
Up to 11" width and 8' Length. Unparalleled performance, aesthetics & pricing in the large format category. Get 10x more flooring out of the raw material than traditional wood floors. In addition, it has 5G® Dry™ waterproof technology with a high moisture resistance Compositek™ core.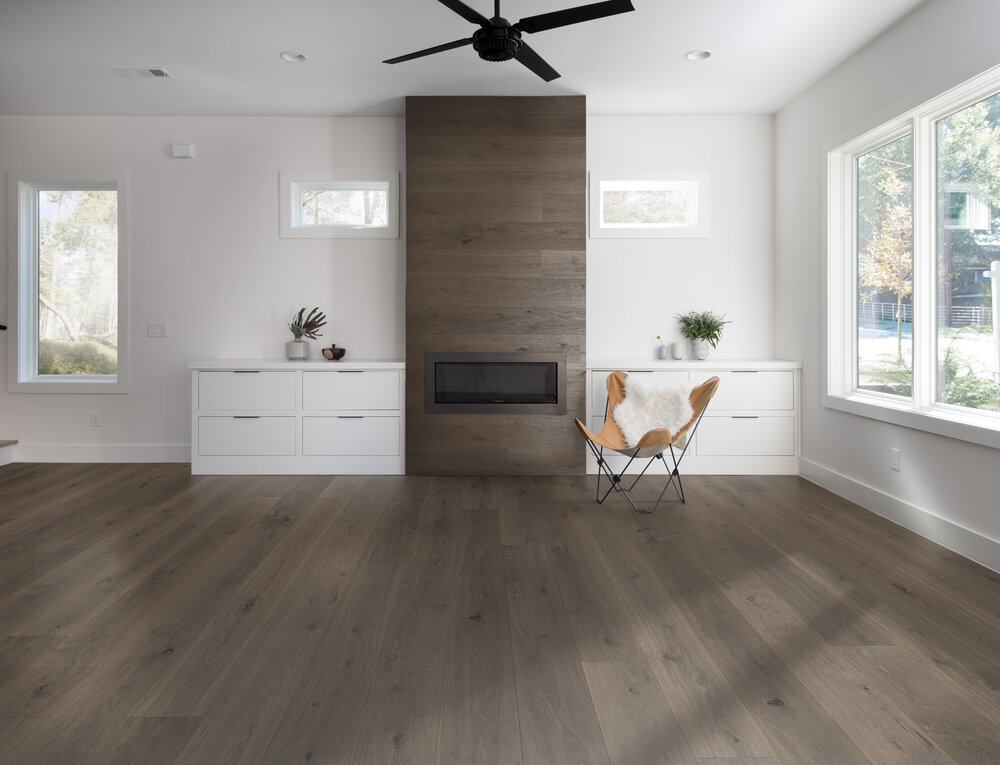 Visit Our Showroom
We would love to see you at our Showroom! You can check out the latest products from Välinge! And when it comes time for installation, we use OUR installers, who are experienced, insured and treat your home with the respect it deserves.  Our sales Representatives will walk you through the entire process and ensure your desires are heard and your needs are met!
We look forward to meeting you!