Our Slogan – Florz Flooring Made Simple
Florz Flooring Made Simple has always been our mantra! We LOVE to help our customers choose the perfect flooring for their home or business! Right now in our showroom we have our new Mohawk SmartStrand Carpeting display. Here you can feel the difference that is SmartStrand. And You have 4 price points to choose from depending on style, density and softness! Our knowledgeable staff will ensure you make the right choices! We really do take all the guesswork out of your experience! Truly we say "florz Flooring Made Simple! Here is some more info about SmartStrand:
SmartStrand Carpet with Forever Clean
Made with proprietary fiber, SmartStrand Forever Clean offers permanent stain resistance, spill and soil protection with exceptional durability you can count on. You can be confident that you will be happy for the life of your carpet. Made in part with renewable plant-based ingredients and OEKO-TEX® certified free from harmful substances, it's good for your home AND the planet!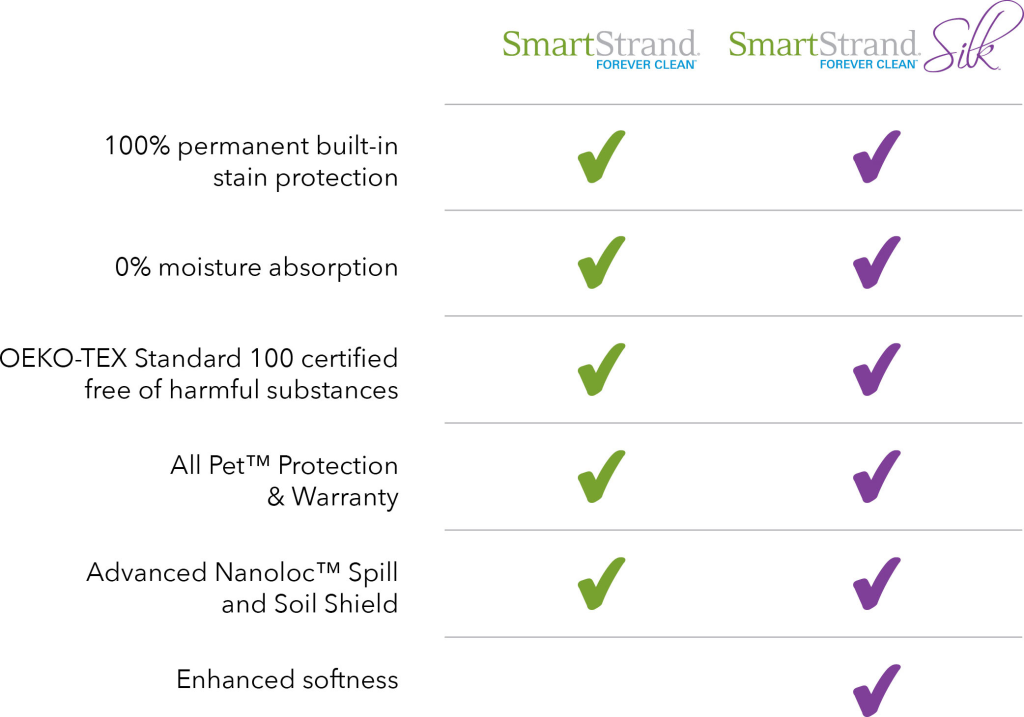 SmartStrand
Exceptionally Durable
Exceptional durability preserves the style, beauty and appearance while offering you the confidence you can only get from the most recognized name in carpet.
Environmentally Friendly
Made in part from annual renewable plant based ingredients, SmartStrand makes it easy for you to feel better about your environmentally friendly purchase.
Extraordinarily Clean
SmartStrand offers extraordinary cleanability and permanent stain resistance, resulting in longer lasting beautiful floors!
SmartStrand Silk
SmartStrand Silk has all the above PLUS…..
Silky Softness
SmartStrand Silk Carpets has three times more individual fibers ordinary nylon carpets, making it a soft and luxurious choice for your home.
Special Financing Available
Click the Synchrony Image below to Pre-Qualify for special financing. Then you can visit our showroom knowing your budget and prepared to make the best flooring purchase for your home! Again, it's Florz Flooring Made Simple!
Visit Our Showroom
We would love to see you at our Showroom! You can check out the latest products! In addition, when it comes time for installation, we use OUR installers. They are experienced, insured and treat your home with the respect it deserves. Our sales Representatives walk you through the entire process and ensure your desires are heard and your needs are met!
We look forward to meeting you!