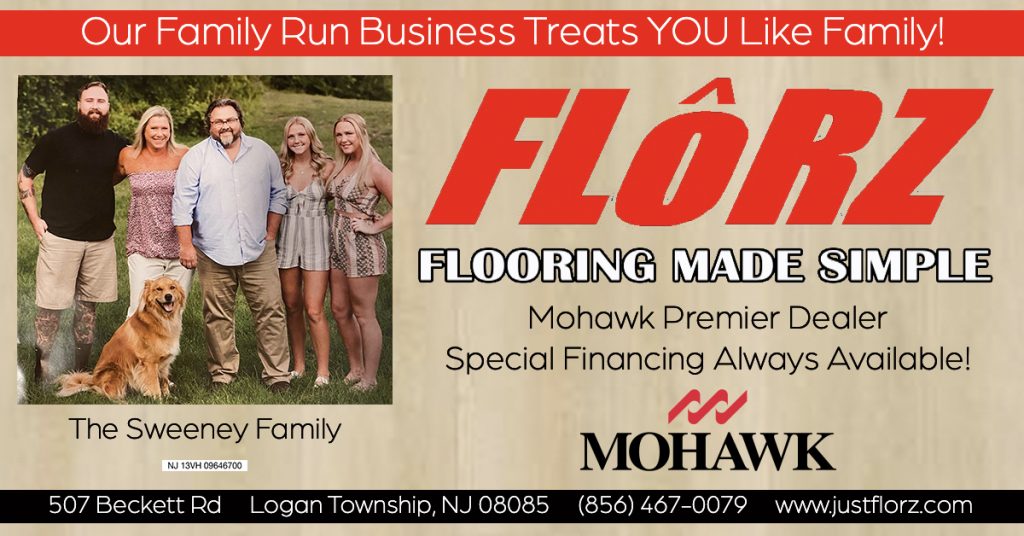 Our Family Run Business Treats YOU Like Family!
There are many benefits to working with a Family Run Business. Florz Flooring in Logan Township, NJ exemplifies the qualities, which provide those benefits. We have our in-house Staff, who takes great care when in your home. We consider your Family's needs when recommending flooring styles and colors. The following are some points about the strengths of a Family Run Business.
Business Benefits
Strong commitment to the business: In a family-run business, the owners are often deeply committed to the success and growth of the business. They have a personal stake in the business and are often willing to invest time, energy, and resources to ensure its success.
Long-term vision and stability: They often prioritize long-term goals and values over short-term profits. They are focused on building a legacy and ensuring the sustainability of the business for future generations. This long-term perspective can contribute to stability and continuity, even in times of economic uncertainty.
Trust and shared values: Family members often share common values and have a high level of trust among themselves. This can lead to effective decision-making and a cohesive, harmonious work environment.
Flexibility and adaptability: These businesses are often more flexible and nimble in responding to changes in the business environment. They can quickly adapt to new opportunities or challenges because decision-making is usually faster and more streamlined.
Strong customer relationships: They often emphasize personal connections and customer satisfaction. They prioritize building and maintaining relationships with their customers, which can result in strong customer loyalty and trust.
Emphasis on employee development and satisfaction: They tend to view their employees as part of their extended family. They often invest in the training and development of their employees, providing opportunities for them to grow and advance within the organization. This can lead to increased employee satisfaction and loyalty.
Consistent values and culture: These businesses often have a strong corporate culture and set of values that are passed down through generations. This can create a sense of identity and purpose for employees, as well as a unique selling point for customers.
Financial stability: They often have a long-term financial perspective and prioritize financial stability over short-term gains. They tend to be conservative in their approach to debt and financial risk, which can contribute to long-term profitability and sustainability.
Better decision-making: These businesses can benefit from having a smaller decision-making hierarchy, allowing for quicker and more agile decision-making. They can also benefit from the collective wisdom and experience of multiple generations working together.
Strong community ties: Finally, They often have deep roots in their local communities. They are more likely to support local causes and contribute to the overall well-being of the community. This can lead to stronger relationships with customers and a positive reputation in the community.
Special Financing Available
At Florz Flooring in Logan Township, NJ, we always offer special financing to qualified buyers! You can click on the Synchrony link below and get pre-approved for special financing before you visit our showroom! That way, your budget will be set and you will know exactly which products you can afford!
Visit Our Showroom
We would love to see you at our Showroom! You can check out the latest products available from the top brands on the market. And for the largest selection of made in USA flooring! In addition, when it comes time for installation, we use OUR installers. They are experienced, insured and treat your home with the respect it deserves. Our sales Representatives walk you through the entire process and ensure your desires are heard and your needs are met!
We look forward to meeting you!